Pipe Expander Set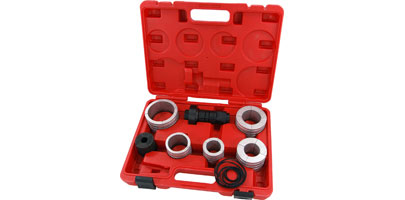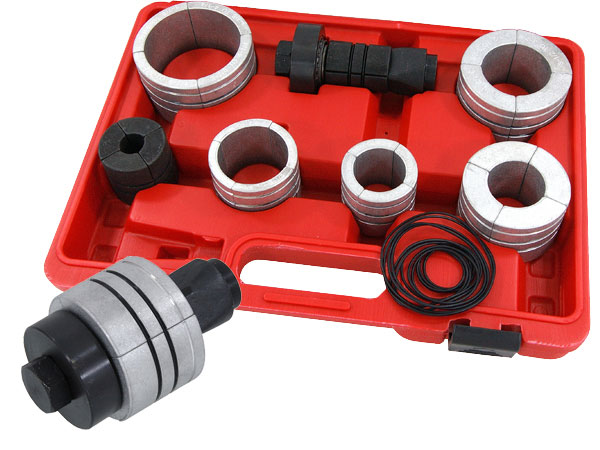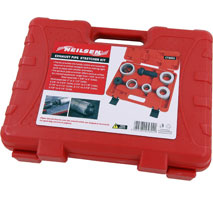 Pack Description -
Exhaust Pipe Stretcher Kit
Exhaust Pipe Expander Kit
This kit provides the handy collets and expander required to stretch tailpipes
before making tight seals to pipes with smaller diameters.
Collets for a broad expansion range from 1-5/8in. to 4-1/4in.

Steel Expander 1-5/8in.- 2in. Collet
Steel Expander 2in.- 2-1/2in. Collet
2-3/8in.- 2-3/4in. Collet
2-3/4in.- 3-1/8in. Collet
3-1/8in.- 3-1/2in. Collet
3-1/2in.- 3-7/8in. Collet
3-7/8in.- 4-1/4in. Collet.
Can be used with an impact wrench to quickly stretch pipes.