Hydraulic Pump with Gauge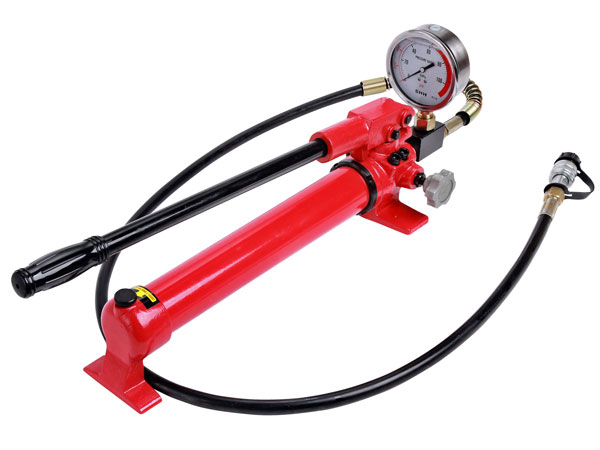 Pack Description -
Hydraulic Pump with Gauge - Hand Operated
Hand Operated Hydraulic Pump with Gauge
Two-speed hydraulic system for fast and easy operation.
Minimal pumping effort to reduce operator fatigue.
Large release knob to improve controlled pressure release.
Internal pressure relief valve for overload protection.
Low / High pressure stage : 0 - 20 / 20 - 700 kg/cm
Oil capacity :700 - 1200cc
Hose length : 1.8M
Robust / durable and compact for use with split hydraulic products.