Mini Universal Bending Tool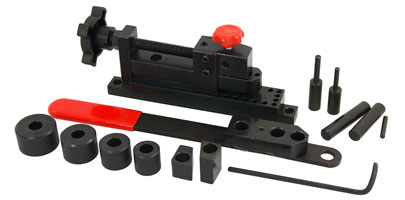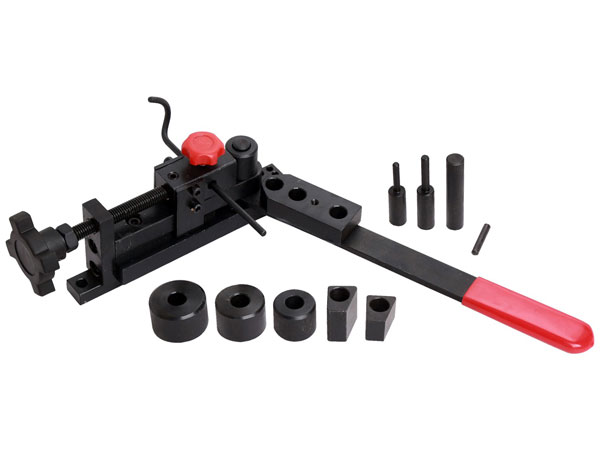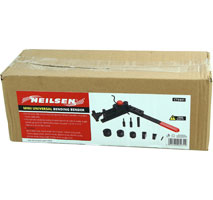 Pack Description -
Mini Universal Bending Bender
Universal Bending Tool
Forms wire and flat metal
into clamps / handles / brackets / hooks and coils.
Easily attaches to work bench or vice to make angle bends up to
5/16in. / 8mm diameter Rod and
1-3/16 x 1/12in. / 30 x 2mm Flat Metal.

Bending Tool
5mm shaft
6mm shaft
13mm long shaft
13mm short angle mode
25mm circle
30mm circle
35mm circle
40mm circle
Long angle mode
Short angle mode.
Dimensions : 9 x 3.5 x 2.5in. approx / not including lever

NOT Suitable for Copper Tubing.