Pipe Clamp Set - 4pc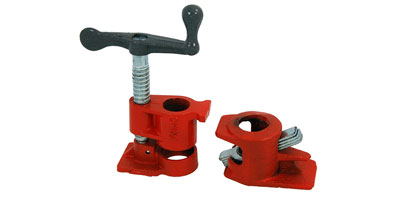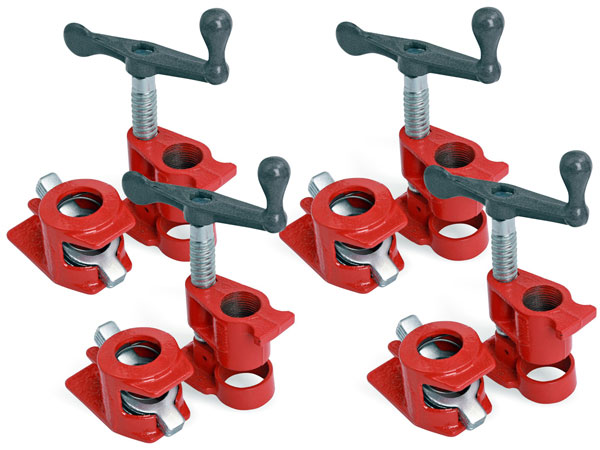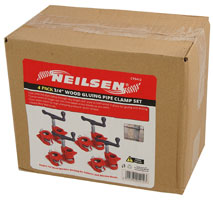 Pack Description -
4 Piece 3/4in. Wood Gluing Pipe Clamp set
4pc Pipe Clamp Set
For use with any length 3/4in. pipe
to hold wood in place for gluing and drilling.
Constructed of tough cast iron that keeps wood steady as you work.
Four plate clutch for high clamping pressure with quick release.
Perfect for wood workers working on cabinets and wooden boxes.