Automotive Multi-Tester Probe Set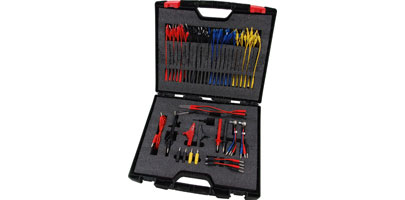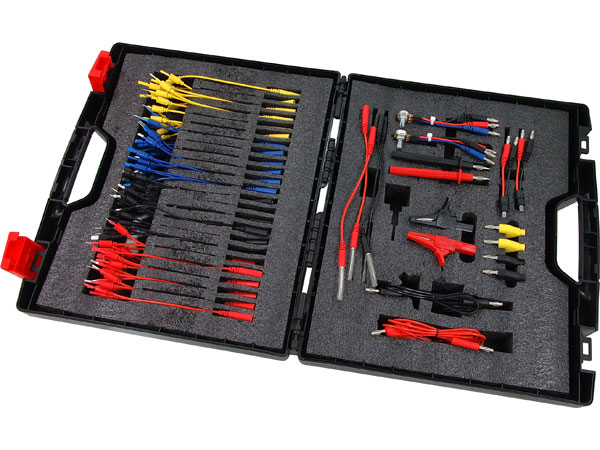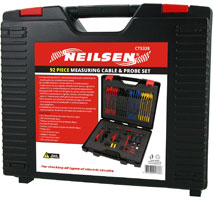 Pack Description -
92 Piece Measuring Cable and Probe Set
92pc Measuring Cable and Probe Set
Suitable for professional use with testing equipment such as
Multi-meters / Oscilloscopes / Simulators etc

2 5KD Potentiometer / Variable Resister
2 LED Stroboscopes
4 Acicular Probes
2 Probes
2 1 to 2 Connectors
2 Alligator Clips
4 1 to 1 Connectors
2 SRS Connectors
24 Various Automotive Circular Terminals
48 Various Automotive Flat Terminals

A perfect wiring circuit checking tool for adjustment and checking vehicle problems accurately.
The variable Resistors can be used to simulate coolant temperature or throttle valve sensor signals to the vehicle ECU to avoid unnecessary new parts replacement.
Equipped with 2 sets of LEDs which can be used to monitor Hall Effect / photoelectric signals / nozzles / electromagnetic valve of transmission shift gears and control signals.
SRS connector provides simulation for airbags. Complete set of various wires in the case that are suitable for most European / American and Japanese made terminals.