Tyre Repair Set - 34pc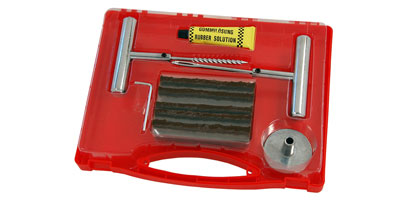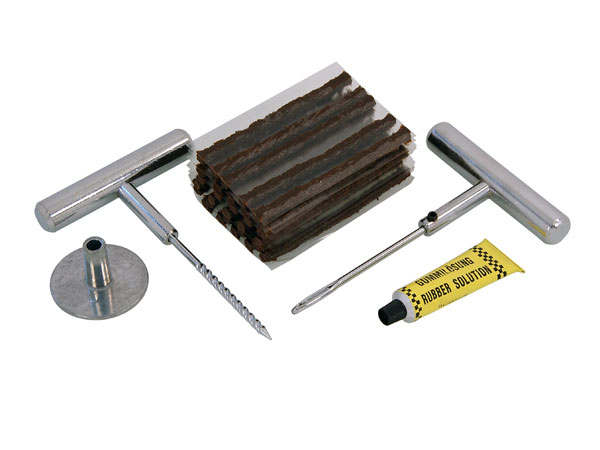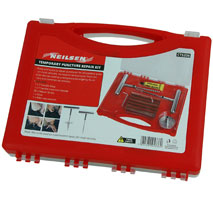 Pack Description -
Temporary Puncture Repair Kit
Temporary Puncture Repair Kit
With : Glue and 30 Repair Strips
T-handle Rasp and Insertion Needle
Hex key Wrench
Allows the tyre to be repaired without removing the tyre from the wheel.
Ideal for repairing punctures on tubeless tyres fitted to agricultural and off road vehicles.
Can also be used as a temporary / emergency fix on cars and commercial vehicles.
NOT suitable for permanent repairs to road vehicles.