Flat Wood Drill Bits - 6pc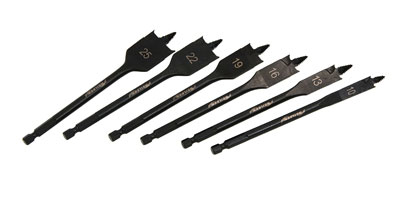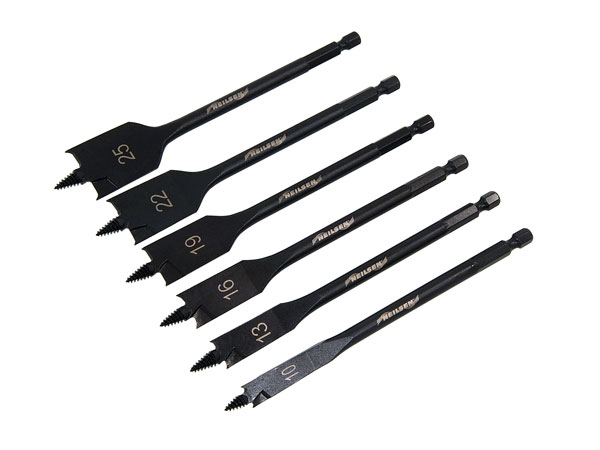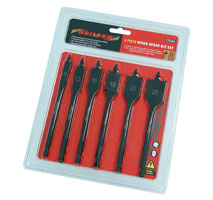 Pack Description -
6 Piece Wood Spade Bit Set
6pc Flat Wood Bit Set
Full-cone threaded tip for fast and effortless drilling.
Contoured paddle for fast chip removal.
Hex shank power groove to reduce slippage.
Spur and reamer tips for cleaner holes.
Provides a cleaner hole quality with reduced breakout.
150mm Long - Sizes :
10mm / 3/8in.
13mm / 1/2in.
16mm / 5/8in.
19mm / 3/4in.
22mm / 7/8in.
25mm / 1in.