Rotary Wire Brush Set - 4pc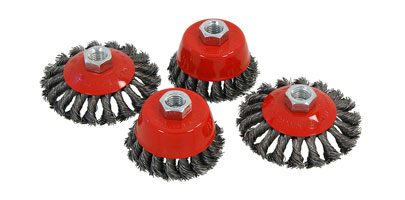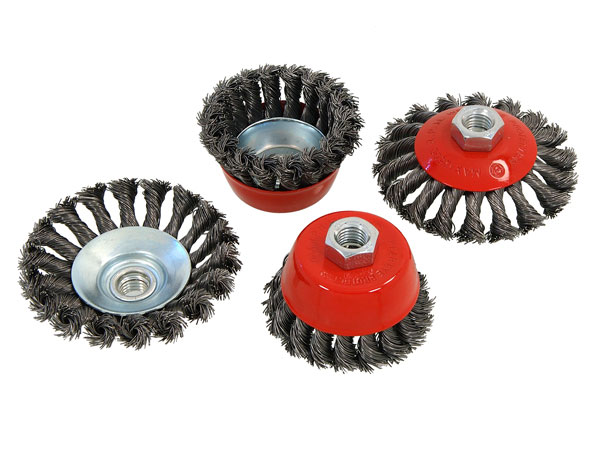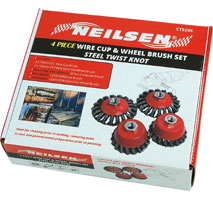 Pack Description -
4 Piece Wire Cup and Wheel Brush Set - Steel Twist Knot
4pc Rotary Wire Brush Set
with Steel Twist Knot Wire
2 - 3in. / 75mm diameter Wire Cup Brushes
2 - 4in. / 100mm diameter Wire Semi-Flat Brushes
Mounting : M14 x 2 internal thread
Max Speed : 12500rpm
Ideal for cleaning prior to welding / removing paint
or rust and general metal preparation prior to painting.