Spanner - 24mm / Slogging Wrench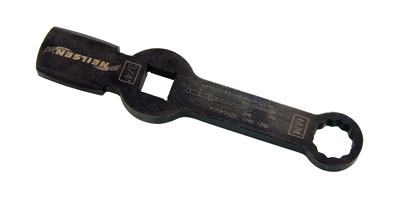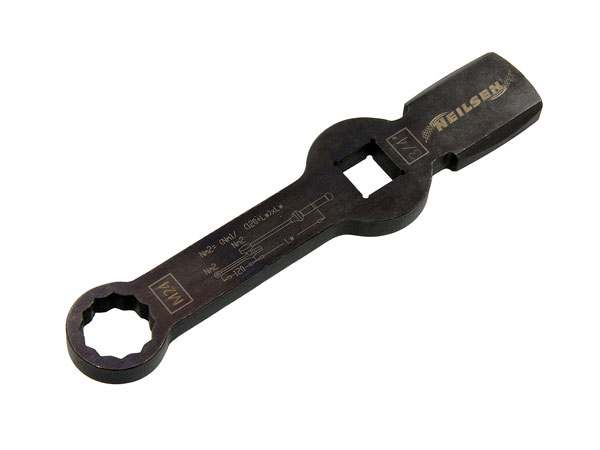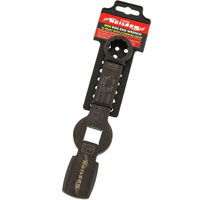 Pack Description -
Box-End Wrench 12 Point with 2 Striking Faces - 24mm
24mm Slogging Wrench
12-point with 2 striking faces.
Central 20mm / 3/4in. Square Drive
For commercial brake callipers on front and trailing axles.
This wrench allows assembly and disassembly of the brake callipers
without removing the steering tie rod.

This is a specialized thick / short / stocky wrench with a block end to the handle specifically designed for use with a hammer enabling one to impart great force. Used commonly with large fasteners - especially a nut and stud which both have index marks: the nut is screwed hand-tight then further tightened with the striking wrench a known number of index marks calculated from the elasticity of the bolt or stud giving precise torque. Striking wrenches also provide shock and high force used to release large and / or stuck nuts and bolts where space does not allow room for a large wrench.