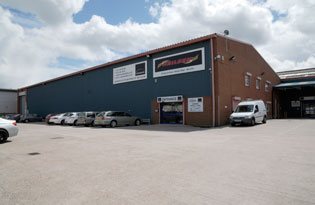 The Growth of Neilsen
The Neilsen brand has been growing steadily from it's inception in 2006,
taking in previous brands under one banner and consolidating them into a consistent range.
Neilsen has forged it's own path by showing an alternative to existing products from mainstream suppliers and agents by constantly reviewing like for like products at the right price point.
Our Aim
Is to supply high quality dependable products for a reasonable price and
provide the broadest selection of tools and equipment from a single source.
Distribution
The Neilsen brand has been distributed through Cannon Tools Limited since 2007, providing quality tools and equipment for the Automotive, Construction, Hardware and D.I.Y markets.
Through Cannon Tools the focus has been on building an efficient nationwide delivery network and support for the distribution of Neilsen products. Cannon are equipped to accurately process orders promptly from their distribution centres located in the West Midlands close to the M5 motorway.
The Distribution Centres include a Modern 45,000 Sq ft warehouse,
showcasing the entire Neilsen range under one roof and additional 90,000 sq ft warehouse providing greater efficiency and flexibility.
Customer Service
All orders received by 12.00 ( mid day ) will be despatched for delivery next day
( UK mainland only, conditions apply ).
Neilsen Brand Tools are currently distributed by Cannon Tools Limited
We endeavour to bring new and well established products to the UK and Europe, to help provide automotive servicing at a reasonable cost to the professional and enthusiast. We also supply the construction industry, D.I.Y and hardware markets with a wide range of tools and equipment they need, whether everyday items or exclusive.
Design and Development by Anura Design
Tools For the Professional & Enthusiast
© Cannon Tools Limited - 2017 All Rights Reserved • 20 Station Road, Rowley Regis, West Midlands, B65 0JU, United Kingdom | T +44 (0) 121 561 6760